We have obtained a building permit for two multi-family buildings in the form of urban villas with a built-in garage and 7 two-family terraced houses.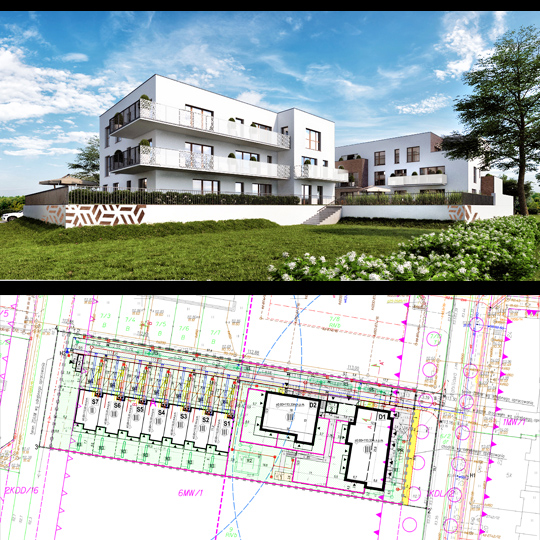 The investment is located at ul. Waniliowa in Wrocław at Lipa Piotrowska. It will be an intimate residential development complex with three service premises from the front, an inner street, an underground garage for residents, an internal public recreation area. A total of 18 apartments were designed in the entire complex in two town villas and 14 terraced houses. The flats are functional and full of light. The premises on the ground floor have green gardens or green terraces, apartments above the ground floor are equipped with large balconies and terraces.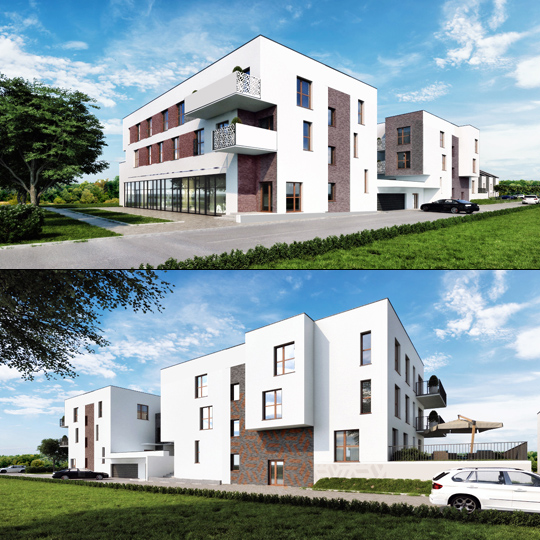 A major technical challenge was the complete retting of rainwater on the plot. Rainwater is discharged to the ground using drainage chambers, French drainages or an absorbent bowl, which at the same time creates a green zone accessible to residents.